A young man who had surely died in an accident, was reborn in another world as a baby! After that, he was picked up by the patriot hero "Sage" Merlin Wolford and was given the name Shin. He was raised as a grandson by Merlin and soaked up Merlin's teachings, earning him some shocking powers; however, when he became 15, his grandfather Merlin said, "I forgot to teach him common sense!"
An "abnormal" boy's unconventional other world fantasy life starts here!
(Source: Translated official synopsis)
I'm liking this anime so far. Worth a watch imo.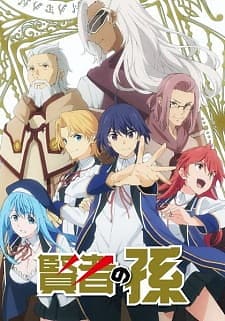 In the kingdom of Earlshide, Merlin Walford was once regarded as a national hero, hailed for both his power and achievements. Preferring a quiet life however, he secludes himself deep in the rural woods, dedicating his time to raising an orphan that he saved. This orphan is Shin, a normal...
myanimelist.net